Testimonials
Tara Crampton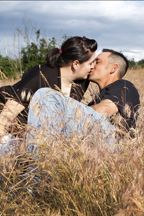 I just realized that I never did write my testimonaly for our photoshoot! Please forgive me :) All I have to say is WOW.. Lisa did such a fantastic job of our photoshoot. We started the day off with trying to get some shots of the "whole" family which includes our 4 year old Golden Retriever. Lisa captured all of our attention and got the best picture of all of us smiling and looking at the came…ra. My hubby was not too getting his picture taken but grinned and beared it for me. Lisa got him smiling and laughing within minutes and he lightened up :) Once he was done, she sensed it and that was a wrap. She captured some of the most beautiful moments and we have had SOOO many compliments on our photo's. We will using Lisa for both of our upcoming Maternity and newborn shoots! Thanks so much Lisa!!
Carolyn Curl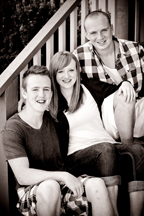 After waiting far too many years to get a family picture professionally taken I was moved to proceed when my daughter came home with one of Lisa's business cards which she randomly picked up at a play. I saw it as a sign, if you will, that it was time!!! Actually the timing was perfect as all three of my children would be off to University in September, two of them moving away. I am so thankful to Lisa for capturing the very essence of our family, we laughed and we enjoyed each other's company. Though parting from one's children is never easy, I now have beautiful pictures to turn to during my moments of sorrow and they will remind me that we will always be a family. Thanks so much Lisa, God bless!
Charlene Helm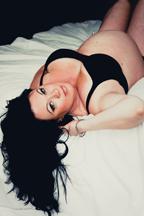 Lisa helped me unleash and capture the sensuality behind pregnancy, after all, that's what got us there in the first place ladies ;0) I wanted to forego the "normal" type of maternity shoot and go for something a little more daring and riskee that made me feel just as alive as my little girl growing inside me. What a team we made! It was such a fun shoot, very relaxed, she helped bring my ideas to life and I highly recommend Lisa to anyone wanting to photo document special moments in their lives. I know I'll be back to shoot my newborn when she arrives!
Laura Skolan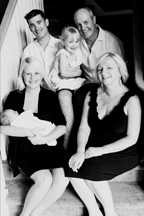 Thank you Lisa for helping us capture our family photos and new addition in such an amazing way. We love our pictures and thank you so much for coming into our home and making us feel comfortable and at ease…and of course for the amazing way you made Abby happy, you don't know how hard it has been to get her to smile (not a goofy smile) for pictures! We are looking forward to our Spring outdoor family shoot with you next year…and hope to make this a yearly tradition. We cannot thank you enough!
Diane Clark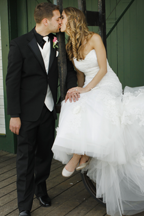 Lisa made my wedding day so much fun, she got along great with my wedding party and took so many gorgeous pictures!! She just became part of our day and made everything comfortable and fun. She was a complete trooper and was there first thing and stayed all the way to the dancing. I loved her high energy and excitement, she kept up our energy and excitement throughout the day. And when we did have a mess-up with our wedding that was completely unrelated to her, she was there first giving us encouraging words and helping in any way she could. I would recommend her to any brides-to-be :) She was fabulous!