Testimonials
I've been so blessed to work with the most AMAZING clients over the past year. Here are just a few of testimonials of the feedback I have received from them after working together!
Crystal Leier
I was the winner of the LISA TRASH MY DRESS contest!! Lisa is an amazing person & wicked photographer!! she made me feel so comfortable right from the begining :) The pictures Lisa did for me were extra special because none of my wedding pictures turned out!! I made a new friend and we had a blast!! Thank you Lisa from the bottom of my heart ♥ I will definitely be getting Lisa to do a family shoot!! Xo
Becky Zeeman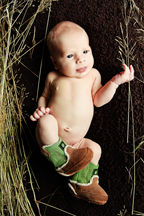 Absolutely stunning photos of our newborn little boy! Everyone loves them! Thank you so much for the beautiful momentos of this time in his life! Will definitely be booking a family session when the kids are a bit bigger!
Diana Tiemstra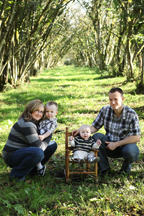 I had been looking for someone to do our family photos for quite some time but was unable to find someone that fit our style and budget. I saw some pictures Lisa had taken of a friends newborn daughter and knew instantly she would be the perfect choice. Lisa did not disappoint! Lisa was able to work with my daughter, who can be shy with new people, and the pictures turned out awesome! We will be seeing her again for more family pictures when we expand our family.
Jade Y. Ly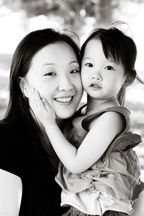 Lisa – We LOVE the photos!! You did an amazing job!! You made Maddy so comfortable during the shoot. The moments you captured were so valuable to us. We look forward to another photo session next spring with you! Thank you so much!
Kirsten Green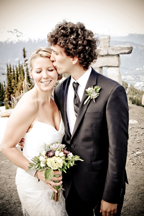 We chose Lisa as our wedding photographer and couldn't be more satisfied. From our first meeting and email correspondence she was friendly and eager to apply her unique style to what we wanted for our wedding photos.

Lisa went above and beyond by visiting our wedding venue (The Roundhouse on Whistler Mountain) prior to our wedding in order to scout it out. The time she put into making sure our wedding photos would be spectacular was nothing short of the best. She had locations, lighting, and even a sunset shoot in mind making her prepared and professional when it was go time.

She was not afraid to get in there and get that perfect shot. We really felt like having Lisa at our wedding was a blessing and the pictures speak for themselves. Lisa puts love into her work and we could feel it from our first email to our last photograph taken.

We cannot recommend Lisa enough. We really felt like Lisa was our photographer. She dedicated her entire day for us and on the big day she ran around Whistler Village capturing the bridal party in a salon session and the Best Men doing their guy thing. She captured the memories of our wedding accurately and beautifully. Whether your wedding is intimate and romantic, big and crazy, or anything in between, you won't go wrong with Lisa.

Thank you Lisa for everything. I cannot express how thoroughly satisfied we are with your work.

-Best,
Jan and Kirsten