Santa Mini Sessions 2017!!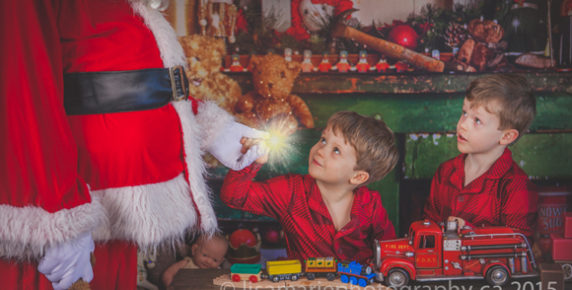 ITS TRUE!!! SANTA IS BACK!!!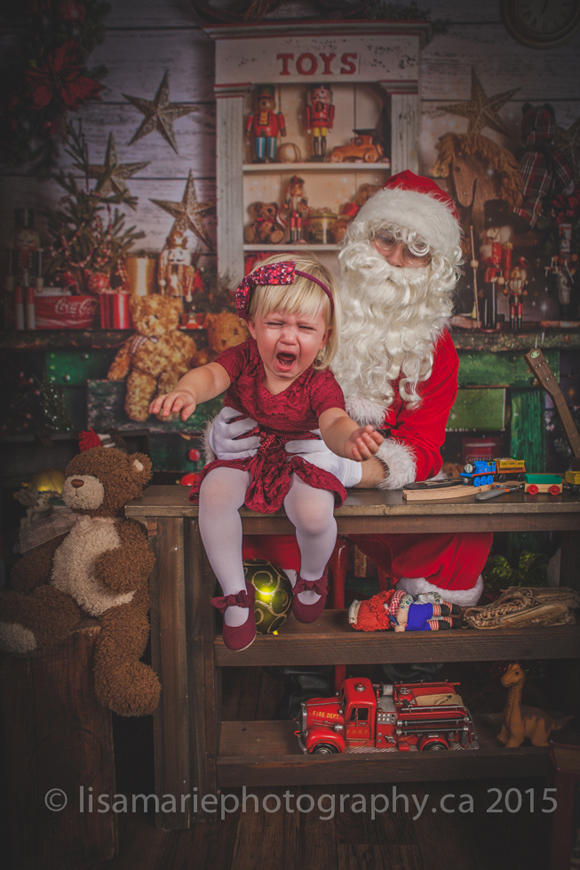 AND This years NEW SET is a 3D Cozy Cabin and will look like this:
Please read through the entire blog before emailing. It will help you know exactly what is included and what to expect!
Our annual Santa Mini sessions are BACK! Every child will have a mini session with Christmas Props, as well as time with Santa! These are not just photo sessions, they are an experience.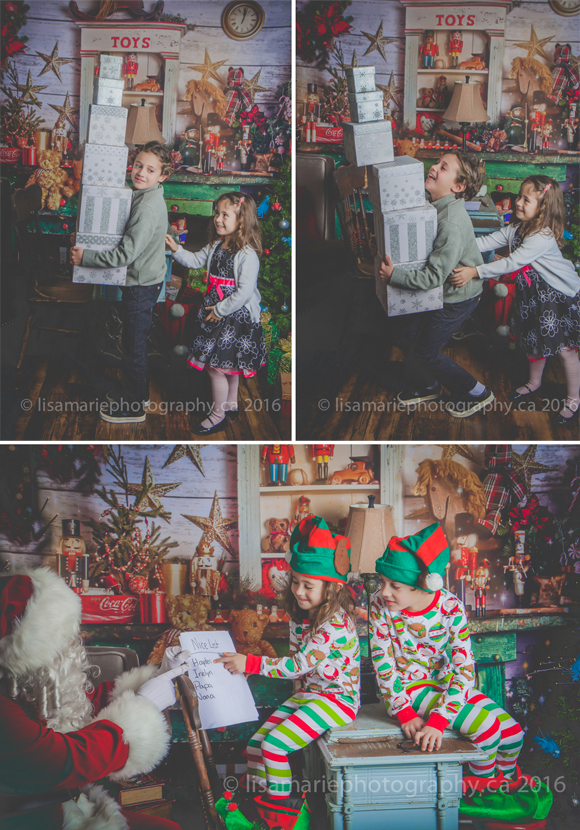 Throw out your idea of the typical Santa visit though! No waiting in line and praying you get your kids on that big ole lap. We are not looking to replace tradition, but to enhance to it! We don't pose your kiddos on Santa's lap, and let him be the main event, we are focused on the kids 100%, their reactions, emotions and Santa is just an idea, and more of a "prop".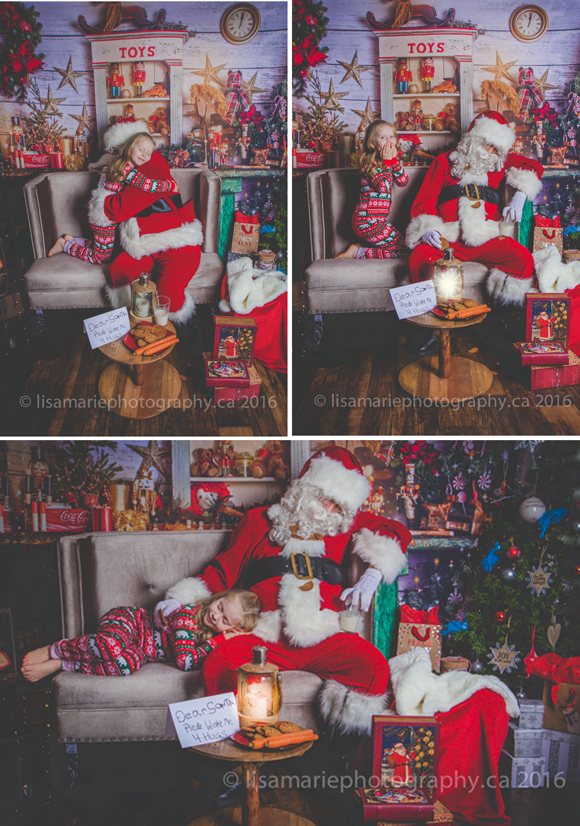 These sessions are honestly the most memorable mini sessions I have ever done, HANDS DOWN. There is an element to these that I did not anticipate when I started doing them 6 years ago :) Being quick and having tons of experience with small kids makes for an excellent mini session photographer. But you add a big guy in a red suit with a beard, WHOA…this takes on something entirely new. I have never been so emotionally excited and exhausted after an event. The pure magical and sometimes horrific reactions had me and my team on our toes!
You can expect at least 5-10 choices without Santa and the same with Santa. Some galleries can have over 30 choices!

For this reason we added the "portrait" mini bonus in the beginning of the session with NO Santa to start!!
We do that so no matter what reaction your little ones have, you leave with some holiday magic :) *please note, it is not an option to just do Santa or the portrait session at a discount. If you are just looking for Holiday Mini's with NO Santa, check out all the Holiday Mini Sessions
(You can ALSO book this new Cozy Cabin Set for FAMILY Mini's
Dates for the FAMILY Cozy Cabin Set will be November 28th, 29th 30th AND December 2nd! (sorry no blog for that)
Cost is $185 for Family Mini's. What can you expect?? ANYTHING!!!)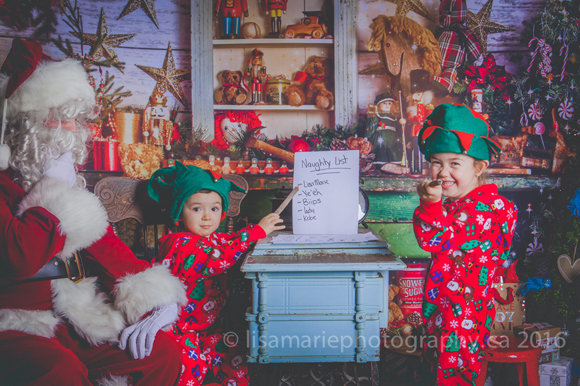 That's whats so different about these sessions. You really can't predict most of the time what the reactions will be. With more time then just plopping your kid on some strangers lap, even kids who are a bit afraid sometimes can overcome that fear and pose with a scary 20 year old in a red suit ;)
And… sometimes, they are still a little nervous :)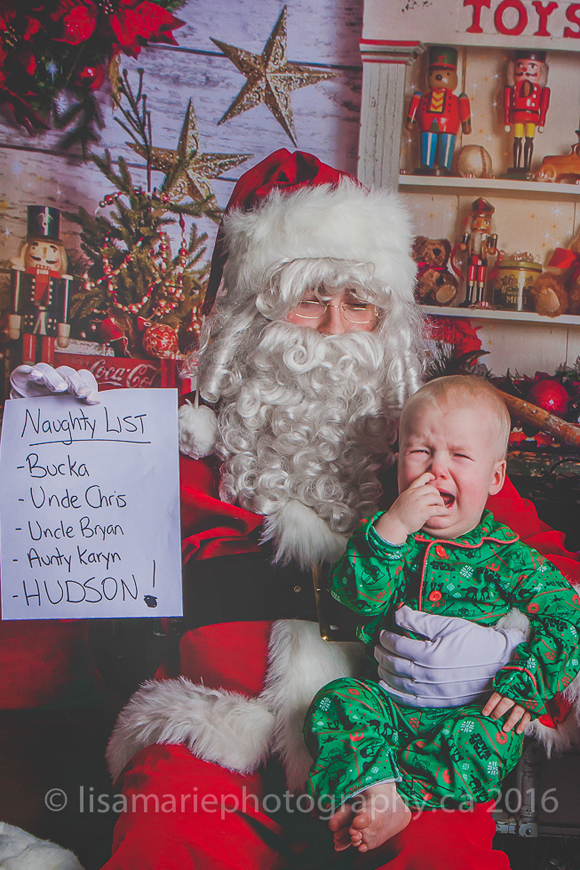 And that's perfectly imperfect as well!
I have to admit, there is a special place in my heart for ALL of these reactions! No matter what way your kiddo reacts, you have the memory forever. And let me tell you as a mom of a 20 year old (who also plays our UN-intimidating Jolly Santa)…. THESE ones are PRICELESS!!!! (literally there are no limitations on what you can do with gold like these!)
As I said, this is an experience!! One I look forward to sharing with you and your kids. OR TO SEND TO THE ELLEN SHOW!! :) You can choose to prep your kids and tell them what they are doing, or as most do, MAKE IT A SURPRISE!! You know you kids best. You may just be surprised as to how they react! I am looking forward to a couple of these kids above coming back this year. I can't wait to see some of those fears turn into excitement :)

It really does happen ;)

When: November 24th, 25th and 26th, AND December 3rd
Where: Lisa Marie Photography Studio, address is sent with final confirmation!
The cost for Santa Sessions are: Cost: $225 OR ($265 if you would like to add some *photoshop magic* to a couple of your photos.) Depending on how things go, I will pick a few photos to add some fun like sparkles and lantern and this years new frosted window!) 
Whats included: Each session this year is we will be 20 mins long, spending a little time before Santa arrives taking some Christmas themed photos, once we are set, Santa will come in and we will capture their first looks for you to cherish, YES some are absolutely magical and other times…. those looks can be….well, …frightful..hehe.. but these are timeless moments!!
Santa will pose with your children, give hugs and high fives, as well as give a candy cane and say goodbye. 1-2 weeks later you will receive a high resolution gallery with images via email. YOU get to choose your favourite 5 images (plus one extra per added sibling). Your gallery will have options for instant download, sharing options on all social media sites, custom links for easy emailing, affordable printing options, and safe online storage for up to 10 years, as well as a free app for your smart phone where you can show off your gallery anywhere you are! As well as the options to purchase more images.
What to wear: Please feel free to bring your Christmas outfits, Christmas PJ's and anything you choose, we will allow for 1 outfit change between Portrait session and Santa session so your welcome to bring 2 outfits. PLEASE MAKE SURE YOU LET US KNOW IF YOU ARE CHANGING OUTFITS WHEN YOU ARRIVE or we may not allow the change. 
Who is invited? All children, from newborn to 18 years! Sorry parents these are not for gown ups! No family sessions will be taken at this time, please check out our Christmas mini family sessions or inquire about booking your own family portrait session. IMMEDIATE siblings only. If you are booking with a friend or sister, you can request back to back session times and we will do our best to sneak in a few group shots of all the kids!
(You can request a family-for those grown ups who want a piece of him as well ;) session with Santa by emailing bookings@lisamariephotography.ca for more information.)
How to book: Email bookings@lisamariephotography.ca using the below template and also include any questions you may have!
Preferred date:
Preferred time:
Contact Phone number:
Number of Children:
Ages of Children:
Would you Like a Sneak Peek on Facebook posted?
May Lisa use your photos for future promotions?
Will this be a surprise for the kids???
DO YOU WANT ADDED "photo shop MAGIC" for $40 more?
Cost: $225 OR ($265 if you would like to add some *photoshop magic* to a couple of your photos. Please see photos with added sparkles!, They are labelled)
Cost includes both Christmas Themed Portrait session, Santa Mini session, Images and Candy!!! Add a sibling for only $25 up to 3 per session. Each added sibling will include one extra image.
If you have more then 3 children, please email us your details and we can quote you a fee that will allot for a little more time as well.
PLEASE READ!!
Disclaimer- Mini sessions are in no way guaranteed. You are given 15 mins with Lisa only. Lisa makes every effort to work with your family and kids, but she can not be responsible for members who are not cooperating/smiling for photos, this includes fussy babies, toddlers who will not pose, teens who are stinky and miserable husbands. Please also note anyone saying, "oh but you can just photoshop that right?" will get a pinch :D
Mini session can run a little behind at times, if you are waiting for your session to start. Yes these are quick session times, but as you can imagine with up to 24 slots in a day, and between 24-72 kids, babies and toddlers coming and going the unexpected can and does happen. Please be patient and do not interrupt the current session. We are all moms, dads, and guardians, we all know that things happen. Please allot at least an extra 30 mins before you need to be anywhere else after your session time. Thank-you for your understanding.
Lisa Marie's personal tips for successful sessions with kids! A few days leading up to the session practice taking photos with your kids! But DO NOT make it a chore. Just have FUN with it. Show them the photos immediately. DO NOT make them pose. DO NOT make them say CHEESE. Encourage silly faces and sad faces and PLAY. BE IN THE PHOTOS with them and be silly!!! If you can, have the camera or your phone on mirror so your kids, babies and toddlers can see themselves in the frame.
YES- You can bring treats and bribes for children to earn during any portrait session. (Husbands love fruit snacks too!) PLEASE DO NOT give your kids "treats and bribes" prior to the session, these are magic weapons and to be used when necessary and when EARNED! DO NOT give your children anything that you can not take away from them. Please just keep this in mind when you are booking mini sessions. All finished photos will receive editing, but not retouching or extreme measures such as "swapping heads" ;), please make sure your kids are TATTOO free (big pet peeve lol)
If your child is facing any challenges or concerns we should be aware of, if there is special needs that we can accommodate or any restrictions due to disabilities, please contact us with your concerns. We want to make sure that all kids who want to come out are welcomed with open arms!
I can't wait to see you all again, and meet some new faces and brand new babies to start this magical tradition with! I keep the tradition with my boys we you can see here…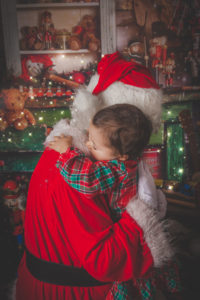 XOXOXO
Lisa Marie & CoSanta