Fall Mini Sessions 2017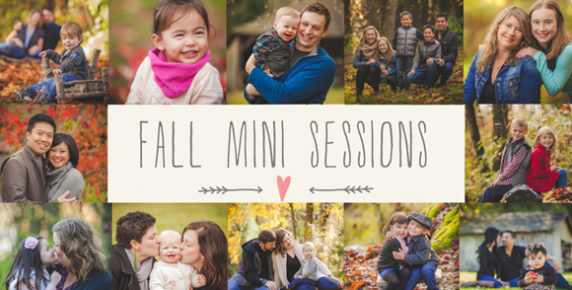 I AM READY!!
FALL MINI SESSIONS ARE OPEN FOR BOOKING!!!
These sessions are perfect for those who are looking for just a mini session and just need a quick update for the wall.
That can include just kids, maternity session, couples and families!
*Are you trying to decide if a mini session is what you want? Mini session vs Full Session? A Family Mini session is max 20 mins long, The dates, times and locations are predetermined. I tend to move quite quickly and have poses and spots close by, planned and in mind when you arrive. To make the most of our time together. Of course there is playing and naturalness to each session based on your family dynamic, and of course my own crazy awesome dynamic mixed in ;) But the mini session is perfect for those looking to update the wall with a couple photos or do that annual Christmas card. But with professional awesome-sauce photography by ME! This is also a great opportunity for those looking to try out Lisa Marie Photography on a budget :) You can expect to have approximatly 20+ images in a fully edited gallery to choose your 7 favourites with the option to purchase more if you can't resist!
Full FALL family sessions are also available! Full sessions are 45-60 minutes long where you and I choose a date, time and location that work best for you and your family. These are much more relaxed and designed for your families needs. These are highly recommended for families who dont get regular annual photos, who may need a little more time to warm up, shy kiddos, larger families with busy kids who may need breaks, and families who would like to have more time and images for whatever reason to better reflect their own families style and uniqueness. You will receive approximately 50-100 finished images delivered where you get to choose 20 final select images in the comfort of your own home. With also the option to choose more.
You can email bookings@lisamariephotography.ca to inquire more about Full Family/portrait sessions as well as days and times we have available this year.
The dates have been set for the annual mini session event. This will be our 7th year, and sells out every year! I cant wait to see all my families again!
I have set 2 weekends again to help with your busy schedules.
ADDED 2 MORE DATES – NOVEMBER 3RD  AT STEWART FARM AND 4TH AT REDWOOD PARK
October 21st & 22nd at Stewart Farm House:  located at 13723 Crescent Rd, Surrey
October 28th & 29th ar Redwood Park: located at 17900 20 Avenue, Surrey, BC
What you get: A full gallery for viewing, 5 professionally edited high resolution digital photos in an online downloadable gallery included in your session fee. All full resolution photos are delivered via email for instant download, sharing options on all social media sites, custom links for easy emailing, affordable printing options, and safe online storage for up to 10 years, as well as a free app for your smart phone where you can show off your gallery anywhere you are! Additional images available for purchase (pricing will be included in your gallery). Price: Your session times this year are 20 mins and the cost is $245
Who's Included: Up to 5 immediate members. ($25 fee for extra members up to 6 members per session) Please book 2 back to back sessions if you have more family members. PETS?? Yes, but PLEASE remember you have a short time slot, I recommend bringing your little (or big) loved one and a FRIEND who can take your pet away once we get a few shots :)
What if it RAINS?? These sessions are rain or shine! This is BC, we adapt :) and the farm house is an excellent locations to shoot rain or shine, with several barns, and covered areas. Every year has worked out amazing, we have had a little rain, even some SNOW in the past and with them being mini sessions it seems to work awesome, I'm fast and move quickly so no-one gets too cold. Make sure to bring COATS for the kids even for in-between takes shots and umbrellas (if needed)!! Redwood Park has massive trees and is great even if its sprinkling, but in a heavy rain we will relocate but NOT CANCEL unless of emergency….
Worst Case scenario? If it DOES become unbearable, then you will receive EMAILS on the morning of your session! So please make sure to check your emails if the weather looks "iffy".
What to wear: YES, this is the best time to start your shopping! Fall clothing is out in stores now. Pick a color pallet you want to work with and have some fun! Its ok to not be very "matchy", but its also very appealing to take your pallet and find fun ways to blend your family together.
Check out this blog by Kate Lemon Photography! I love the colour pallets!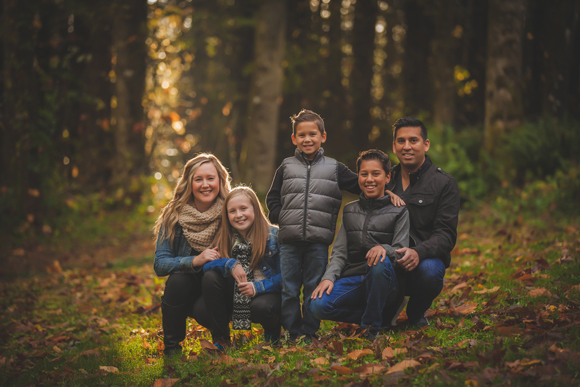 PLEASE READ THESE BOOKING INSTRUCTIONS!! It makes your booking process SO much faster and simpler :)
Booking Info: To book please email bookings@lisamariephotography.ca
When booking please (COPY AND PASTE) use the template below in your email as it makes it so much faster to get everyone booked:
-Preferred date:
-Preferred time:
-Number of Children:
-Ages of Children:
-Contact Phone number for the day of session (cell phone is best):
-Would you Like a Sneak Peek on Facebook posted?
-Is Lisa allowed to use your images for future ads or her web site just like this one?
-Is there any special needs or concerns you have for your children that we can assist with?
If the email you are emailing from is not your prefered contact email please indicate your preferred contact email. If you already have a PASS account set up let us know that email address (then all your albums stay together under one account) and we can see your choices once you have picked them.
Please also include a Second date/time option if possible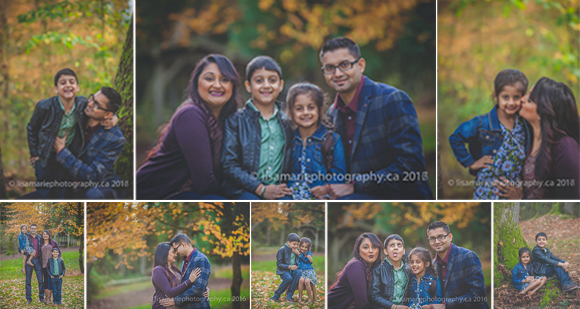 Disclaimer
Mini sessions are in no way guaranteed. You are given 15 mins with Lisa only. Lisa makes every effort to work with your family and kids, but she can not be responsible for members who are not cooperating/smiling for photos, this includes fussy babies, toddlers who will not pose, teens who are stinky and miserable husbands. Please also note anyone saying, "oh but you can just photoshop that right?" will get a pinch :D
Mini session can run a little behind at times, if you are waiting for your session to start. Yes these are quick session times, but as you can imagine with up to 24 slots in a day, and between 24-72 kids, babies and toddlers coming and going the unexpected can and does happen. Please be patient and do not interrupt the current session. We are all moms, dads, and guardians, we all know that things happen. Please allot at least an extra 30 mins before you need to be anywhere else after your session time. Thank-you for your understanding.
Lisa Marie's personal tips for successful sessions with kids!
A few days leading up to the session practice taking photos with your kids! But DO NOT make it a chore. Just have FUN with it. Show them the photos immediately. DO NOT make them pose. DO NOT make them say CHEESE. Encourage silly faces and sad faces and PLAY. BE IN THE PHOTOS with them and be silly!!! If you can, have the camera or your phone on mirror so your kids, babies and toddlers can see themselves in the frame.
YES- You can bring treats and bribes for children to earn during any portrait session. (Husbands love fruit snacks too!) PLEASE DO NOT give your kids "treats and bribes" prior to the session, these are magic weapons and to be used when necessary and when EARNED! DO NOT give your children anything that you can not take away from them. Please just keep this in mind when you are booking mini sessions. All finished photos will receive editing, but not retouching or extreme measures such as "swapping heads" ;), please make sure your kids are TATTOO free (big pet peeve lol)
XO Lisa Marie & Co.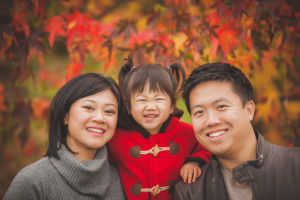 *Please note that our turn around time is approximately 2-3 weeks but sometimes longer if we are very busy or there is unforeseen cicomstances. Holiday themes are always delivered prior to the holiday but not guarenteed. Lisa is full time shooting several days a week, and unlike some other companies, each image is edited very carefully by Lisa Marie. This does take time, so if you are unable to accept the turn around times, then its best you let us know if there is a special circumstance so we can let you know if we can get them to you sooner. This may mean that you need to find another photographer, but we will do our best to accommodate you :)*